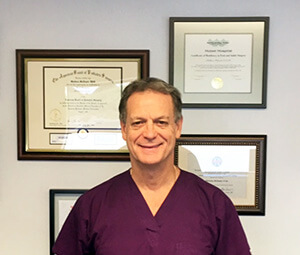 Matthew McQuaid, DPM
Matthew McQuaid, DPM located in Lakeport California is dedicated to helping you with all of your foot and ankle problems.
Dr. McQuaid is a board certified foot surgeon. He completed a three year surgical residency at Detroit Medical Center followed by a fellowship at St. Vincenz Hospital in Mainz, Germany.
He is currently Chief of Medical Staff at Sutter Lakeside Hospital in Lakeport, California. He is a medical staff member at Ukiah Valley Medical Center and Sutter Santa Rosa hospitals.